Dial-up Internet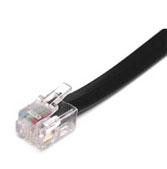 Reliable, fast setup, and support staff that has over 14 years of experience with dialup issues, you simply can't make a better choice.
Service highlights:
56k modem speeds
No contracts - service is billed month to month
No setup fees
Local tech support
Service activation within 24/48hrs.
---
Dial-up Packages
Unlimited
> Order Now
Hours
Unlimited
E-Mail Addresses
2
Web Space
10MB
Addional Time
N/A
Price:
$19.95 monthly
Pre-paid 6 months:
$110.70 Total
$18.45 per month
Pre-paid 12 months:
$215.40 Total
$17.95 per month
> Order Now
* All prices are subject to service tax (13%).