Residential Extreme DSL Internet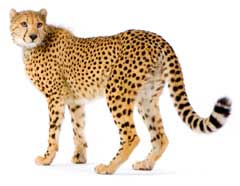 Lara is the reliable and affordable choice for your High Speed Internet access needs.
Please contact our offices to find out if these services are available in your area.
Local Tech Support
Professional on-site installation available in selected areas
Service activation takes approximately 5 - 10 business days
These services require an active analog phone land line. If you do not have an analog phone land line then you will have to add an additional monthly fee for Dry Loop*.
Dry Loop prices ranges from $7/month to $20/month depending on what band you reside in.
Please note there is a one time activation fee of $20 for dry loop.
(Note: Rogers and Cogeco or any other Cable Provider do not offer analog landline phones.)
---
Residential Extreme DSL Packages
FTTN* DSL
GOLD
> Order Now
FTTN* DSL
DIAMOND
> Order Now
Speed
Up to 25Mbps download / 10Mbps upload
Up to 50Mbps download / 10Mbps upload
DSL Activation
$95 (one time fee)
$95 (one time fee)
Included Bandwidth
Unlimited. (For Limited Plans please Contact our Office)
E-Mail Addresses
2
2
High Speed Modem

Specific High Speed Modem must be purchased or rent to own

Modem pick up, delivery, and shipping:

Available for pick up during our office hours
Shipping is $15 within Ontario
We offer on-site delivery and setup options

Price:
$45.95/month
$54.95/month
> Order Now
> Order Now
All prices subject to change. All prices are subject to HST.
Someone needs to be present at the premises on the day of activation.
* FTTN - FIBER TO NODE
Dry Loop defintion: A dry loop is an unconditioned leased pair of telephone line from a telephone company. The pair does not provide dial tone or battery (continuous electric potential), as opposed to a wet pair, a line usually without dial tone but with battery.