Business High Speed Internet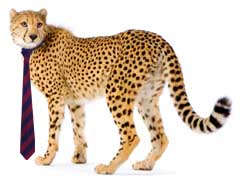 Lara is the reliable and affordable choice for your High Speed Internet access needs.
Service highlights:
Local tech support - Experienced with all professional email services
Professional on-site installation, and on-site repair options Available.
Optional modem rental with free replacement.
Static IPs included if required.
Service activation takes approximately 5-10 business days.
These services require an active analog phone land line. If you do not have an analog phone land line then you will have to add an additional monthly fee for Dry Loop*.
Dry Loop prices ranges from $7/month to $20/month depending on what band you reside in.
Please note there is a onetime activation fee of $35 for dry loop.
(Note: Rogers and Cogeco or any other Cable Provider do not offer analog landline phones.)
---
Business High Speed Packages
Biz DSL
> Order Now
Biz FTTN*
DSL Bronze
> Order Now
Biz FTTN*
DSL Silver> Order Now
Speed
Up to 6Mbps download / 800Kbps upload
Up to 10Mbps download / 1Mbps upload
Up to 15Mbps download / 1Mbps upload
DSL Activation
$75 (one time fee)
$100 (one time fee)
$100 (one time fee)
Included Bandwidth
Unlimited
Unlimited
Unlimited
E-Mail Addresses
5
5
5
Domain Hosting
$7.00 additional per month. ($50 One Time Configuration)
High Speed Modem

Use your own ADSL modem
Rent a Standard modem ($5/month)
Rent a Standard modem ($7/month)
Purchase a modem

Modem pick up, delivery, and shipping:

Availble for pick up during our office hours.
Shipping is $15 within Ontario.
We offer on-site delivery and setup options.

Price:
$49.95/month
$54.95/month
$59.95/month
Biz DSL
> Order Now
Biz FTTN*
DSL Bronze
> Order Now
Biz FTTN*
DSL Silver
> Order Now