Billing and Renewals
Secured and Verified by:
Please note that we accept Visa, MasterCard and American Express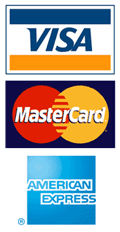 Please use this secured form below to pay for any account charges or renewals. Please note this form is not for domain renewals or transfers. To renew your domain click here.
If you have any billing questions or inquiries please feel free to contact us via email, phone or online inquiry.
If you wish to use a void cheque as a payment option, please download and complete this form. You may either scan/email, fax, or drop off the form with a copy of a voided cheque.